Taking the family to parks, museums, and entertainment centers is a great way to create lasting memories and bond with each other. Fortunately, when you're ready to pack up the kids and head out to spend a fun day in the Buffalo Grove, Illinois, area, you're in luck. Here are six of our favorite ways to spend a fun and exciting day with the family.
Go Fishing at Century Park Arboretum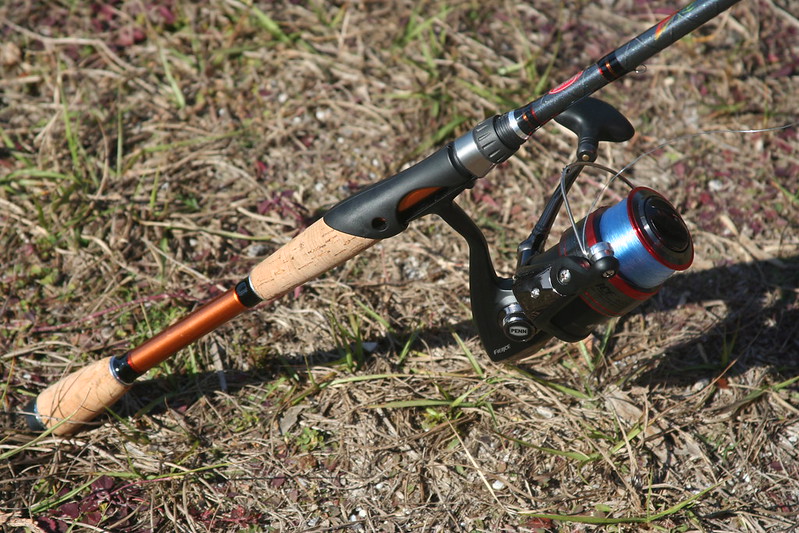 Pack your fishing poles, rods, and lures, and head over to the Century Park Arboretum to fish at either of the two lakes. Big Bear and Little Bear Lake are stocked with largemouth bass, channel catfish, yellow perch, and carp. Other popular fish to angle for include northern pike, walleye, and white crappie. Both lakes cover over 25 acres each with an average depth of about 10 feet which is ideal for shallow water fishing.
It's easy to spend the whole day at Century Park Arboretum, with three miles of hiking trails, a horseshoe court, ball fields, and a couple of playgrounds for the younger kids. You can bring food to the park and use the grills for cooking while eating under the shaded picnic areas. You can find Century Park Arboretum and park at 1002 Lakeview Parkway in Vernon Hills. After a fun day fishing at Century Park Arboretum, take the family out to any of these great restaurants in nearby Lake Forest.
Image via Flickr by Richard Elzey
Cool Off at Spray 'N Play
When the weather heats up, head over to Spray 'N Play splash pad area for a fun day splashing around and cooling off. With over 20 water toys, numerous fountains, and sprays to play in, kids of all ages will have a blast spending the day playing in the water. Feel free to bring in food and non-alcoholic beverages to enjoy a picnic in the shaded area.
Because everyone can have fun at Spray 'N Play, consider using the facility for a birthday party or special event where you can rent the entire facility for your party. Pack a bag of bathing suits, beach towels, and water shoes and head over to Mike Rylko Community Park at 951 McHenry Road to cool off at Spray 'N Play.
Play Mini-Golf at Par-King Skill Golf
Called one of the most unusual and inventive 18-hole miniature golf courses in the Chicago area, Par-King Skill Golf offers fun for all ages and skill levels. Par-King Skill Golf originated in Morton Grove in the later 1950s and was called George's Gorgeous Golfing Garden. In 1977, the mini-golf course moved to Lincolnshire and today offers players two 18-hole mini-golf courses with 19 moving obstacles, seven water holes, and other fun and challenging obstacles.
As you and your family move through the courses, you'll notice creative sculptures, like the elephant family or a replica of the faces carved in Mount Rushmore. Hit balls into spaceships, around clowns, and through elaborate loops to score points and beat your competition. You can find Par-King Skill Golf at 21711 N.Milwaukee Ave. in Lincolnshire.
Have Educational Fun at Kohl Children's Museum of Greater Chicago
Designed for children up to the age of eight, the Kohl Children's Museum of Greater Chicago offers young kids interactive, hands-on exhibits to help them learn about the world around them. The Kohl Children's Museum of Greater Chicago's mission is to provide a place for children to learn in a playful environment. In addition, the museum wants to nurture young kids to continue learning throughout their life. All of the interactive exhibits and educational programs offered at the museum promote affective learning based on age, physical ability, and the child's developmental stage.
Special events include the Fall Family Festival, where kids of all ages can interact with farm animals, dress in colorful costumes, and play fun games. Let the kids find their inner artist with guided art activities, and they can shop in a child-sized grocery store just like their parents. Check the museum's website often for Daily Discoveries, where the museum staff teaches kids different skills such as math, science, or social studies in an exciting and interactive manner. The Kohl Children's Museum of Greater Chicago is located at 2100 Patriot Blvd. in Glenview.
Play Arcade Games at Nickel City
Enjoy playing a variety of arcade and video games that only cost a nickel when you spend the day at Nickel City, located at 555 Waukegan Rd. in Northbrook. Have fun with your kids playing Skee-Ball or Bozo Buckets, where you can win exciting prizes to bring home. For first-time users of video games, take advantage of Free Play so you can try them out and see which ones you want to use your stash of nickels on.
Once you win, you're rewarded with tickets that you can redeem for prizes such as stuffed animals, board games, and even electronics. Everyone in your party can refuel on snacks such as cheese fries, hot pretzels, pizza, or hot dogs at Nickel City's snack bar.
Eat Donuts and Pick Pumpkins at Didier Farms
Didier Farms is open to families, school groups, and youth groups for special fun events like the annual Pumpkinfest. Kids can play in the Pumpkin Playland or coo over cute baby farm animals at the petting zoo. During pumpkin season, have fun wandering around the farm to find the perfect gourd to bring home to place on your porch or doorstep.
Don't forget to pick up apple or pumpkin doughnuts at the bakeshop and fill your shopping basket with fresh produce grown right on the farm. You'll find Didier Farms at 16678 W. Aptakisic Rd. in Lincolnshire.
Our team at Pasquesi Sheppard LLC. hope that you and your family have a wonderful fun-filled time at these six locations around Buffalo Grove. What activity or location do your kids enjoy the most? Which one would you visit and why? If you have a recommendation for another way to spend the day with the family that we missed, feel free to let us know, and we'll add it to our list.